Welcome To My Stamp Shop

Contact me:
fixodine@sbcglobal.net
314-984-8361
• You may shop at your leisure in my real brick & mortar store in Kirkwood, MO. Don't forget your want list or even bring your collection. Click the blue link below for a map and directions.

• To the left is a link to my Kirkwood internet store where you will find selected items listed by category or search by key words. This is my private internet store, not connected to e-bay.

• Shop my E-bay store by clicking the link to the left, where I have over 5000 positive feedback comments and have the Top Rated Best Seller Award, I have been a E-bay seller since 1998.

• Click here to see a map to my shop & please leave your name and address, etc. so I can alert you to specials and stamp show information.

Buying Stamps & Collections...Do You Have Stamps To Sell?
No matter how large or small your collection is, when it comes time to sell, your very first move should be to contact me immediately.


Click Here to contact me by e-mail about what you have to sell
right now, maps, directions and other contact information.

I will get back to you by phone or e-mail to discuss things.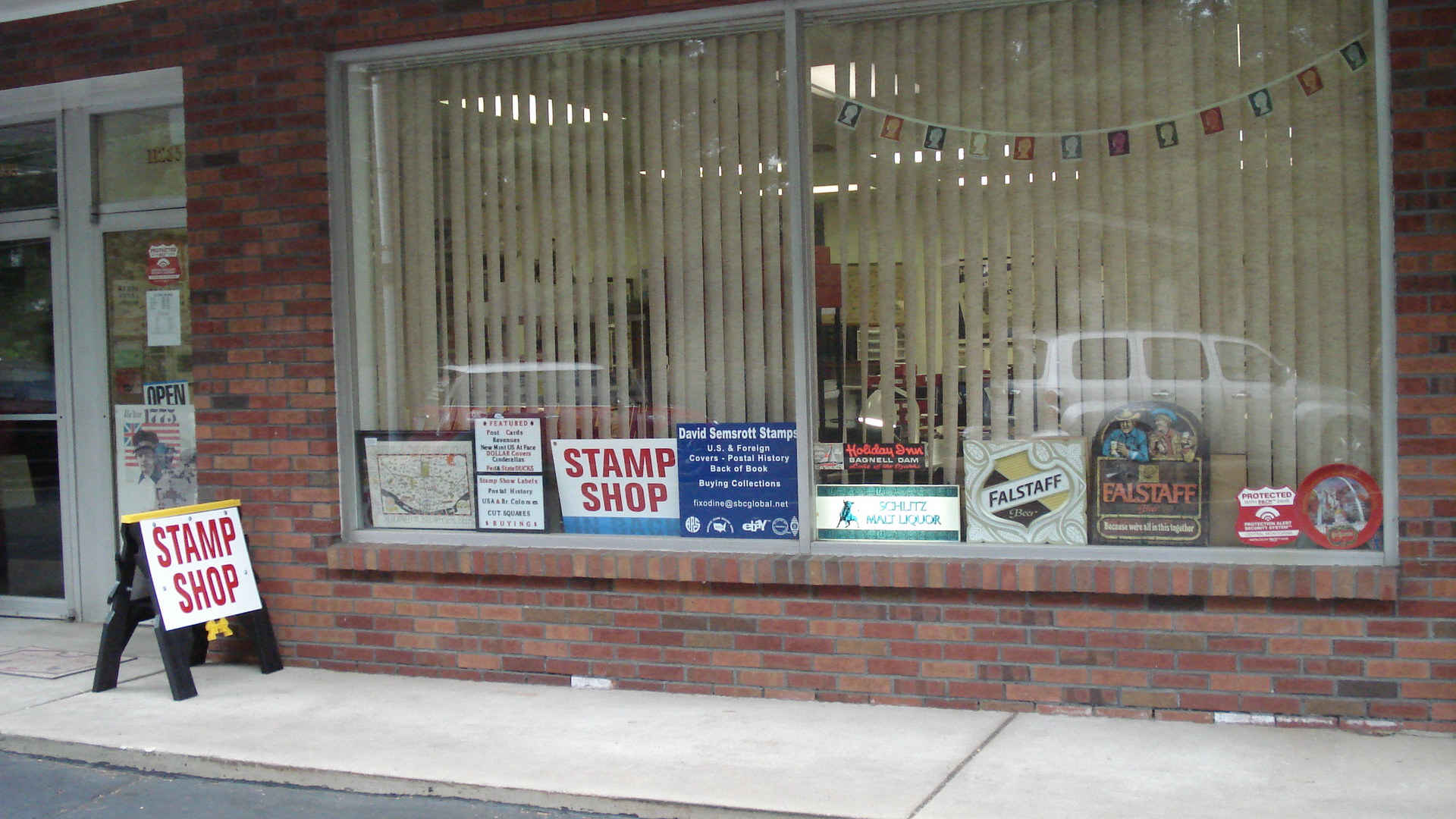 Latest News
STAMP STORE NOW OPEN
David Semsrott Stamps
11239 Manchester Rd
Kirkwood, MO. 63122 (St. Louis Co. Mo.)
BEHIND THE STRIP MALL, Shop & parking in the back of the building
NO CREDIT CARDS TAKEN

Store Hours:
Monday - Saturday:
10:00 AM - 4:00 PM
Sunday:
Closed
1.8 miles East of I-270 0.7 miles West of Lindbergh Blvd.
1/4 block West of Geyer Rd.
CALL ME DIRECTLY: 314-984-8361
As Seen In My eBay Store